The better alternative
SOLUTIONS

on dealing with

PCOS
Many of us struggling with PCOS decide to put up a fight by changing our lifestyle to
To eat the right and healthy way
To eat the right and healthy way
And initially this works and we start off really well, but as time goes by
We start adding a little junk food to our diet
We start to skip those gym classes
And before you know it, PCOS is back and stronger then ever!
DOES ALL OF THIS SOUND FAMILILAR TO YOU?
JOIN MY FREE PCOS NEWSLETTER AND GET THE RIGHT SUPPORT YOU NEED
SUBSCRIBE TO PCOS WEEKLY NEWSLETTER
About Dr. Jennifer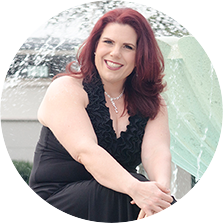 Jennifer Champion, MSc, CNS, FMCHC, CN is a board certified nutritionist, wellness coach, educator, speaker and the owner of NeoGenesis Nutrition, a nationwide Functional Medicine-based nutrition program that emphasizes biochemical individuality and whole-person health. The focus of her nutrition program is education on the interplay between food choices and health status. Having been morbidly obese and diagnosed with Polycystic Ovary Syndrome herself at one point, her main foci are on weight loss and womenâs health. However, all are welcome to inquire about nutrition and health assistance. Jennifer holds a Masterâs of Science in Human Nutrition and Functional Medicine from the University of Western States and is a Doctoral Candidate through Maryland University of Integrative Health.