10 Signs your Estrogen may be Elevated
What can you do about it?
Eat the right foods and get enough sleep
Sometimes Diet Alone isn't Enough!
Additional Support and Encouragement
And before you know it, your Estrogen levels start to normalize and you feel great!
DOES ALL OF THIS SOUND AMAZING TO YOU?
Download the free Estrogen Dominance Detox Primer
About Dr. Jennifer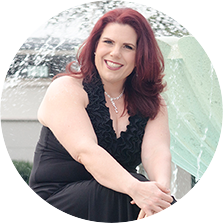 Jennifer Champion, MSc, CNS, FMCHC, CN is a board certified nutritionist, wellness coach, educator, speaker and the owner of NeoGenesis Nutrition, a nationwide Functional Medicine-based nutrition program that emphasizes biochemical individuality and whole-person health. The focus of her nutrition program is education on the interplay between food choices and health status. Having been morbidly obese and diagnosed with Polycystic Ovary Syndrome herself at one point, her main foci are on hormone balance and women's health.  Jennifer holds a Master's of Science in Human Nutrition and Functional Medicine from the University of Western States and is a Doctoral Candidate through Maryland University of Integrative Health.